Litchfield Jazz Camp Kids
A Summer Music Learning Experience for 8 – 11 year olds
AT WASHINGTON MONTESSORI SCHOOL
PRODUCED BY LITCHFIELD JAZZ CAMP
JULY 10TH – 14TH
Do you feel your child is ready to explore instrumental or vocal music? Now may be the time to start – close to home.
Litchfield Jazz Camp Kids is a new day camp program by the world-renowned Litchfield Jazz Festival and Litchfield Jazz Camp, catering to beginners, early learners, and children with some musical experience alike.
LJCK begins on July 10th and ends with a finale concert on July 14th. Students are engaged from 9AM – 3:30PM daily. There is a fee for participation but students with financial need will be considered for scholarship assistance.*
Your Child will:
– Learn in small, experience based groups
– Begin to master the basics of music notation, rhythm, harmony, and sight-reading
– Explore Blues, Jazz, R&B and music of other cultures
For beginners, instruments will include hand percussion using shakers, maracas, congas, bongos and more. More advanced learners will play in ensembles on their own instruments with students at the same level.
Over two decades of teaching and learning at Litchfield Jazz Camp, parents have urged us to create opportunities for younger and younger children. Litchfield Jazz Camp Kids is our response to those requests.All students will get a grounding in vocal performance. Group lessons will be followed by breakout sessions in voice and instrumental music.
Experienced instructors from LJC, themselves performers, teachers, and recording artists are excited to work with your children. We anticipate around 40 students in classes of 7-8. A favorable student-teacher ratio ensures every child receives special attention.
Students who expect to be in more advanced groups will bring their own woodwinds, strings, and brass instruments. Litchfield Jazz will provide keyboards and drums and may be able to assist in securing other needed instruments.
The same high quality instruction you see at Litchfield Jazz Camp will be provided to your youngsters at Litchfield Jazz Camp Kids. For more information, or questions please call 860-361-6285 or email info@litchfieldjazzfest.com
Produced by Litchfield Performing Arts, Inc. at Washington Montessori School in New Preston, CT, Litchfield Jazz Camp Kids is a new 1-week music day camp for early learners and those with some musical experience. Children ages 8-11 are welcome to enroll.
Camp Dates: Monday, July 10, 2017 – Friday, July 14, 2017
Camp Times: 9:00AM – 3:30PM
Tuition Total: $400*
Instructors are educators, performers, and recording artists affiliated with Litchfield Jazz Camp and Litchfield Jazz Festival.
*Please contact Ellie at the Litchfield Jazz main office for scholarship information. Ph: 860-361-6285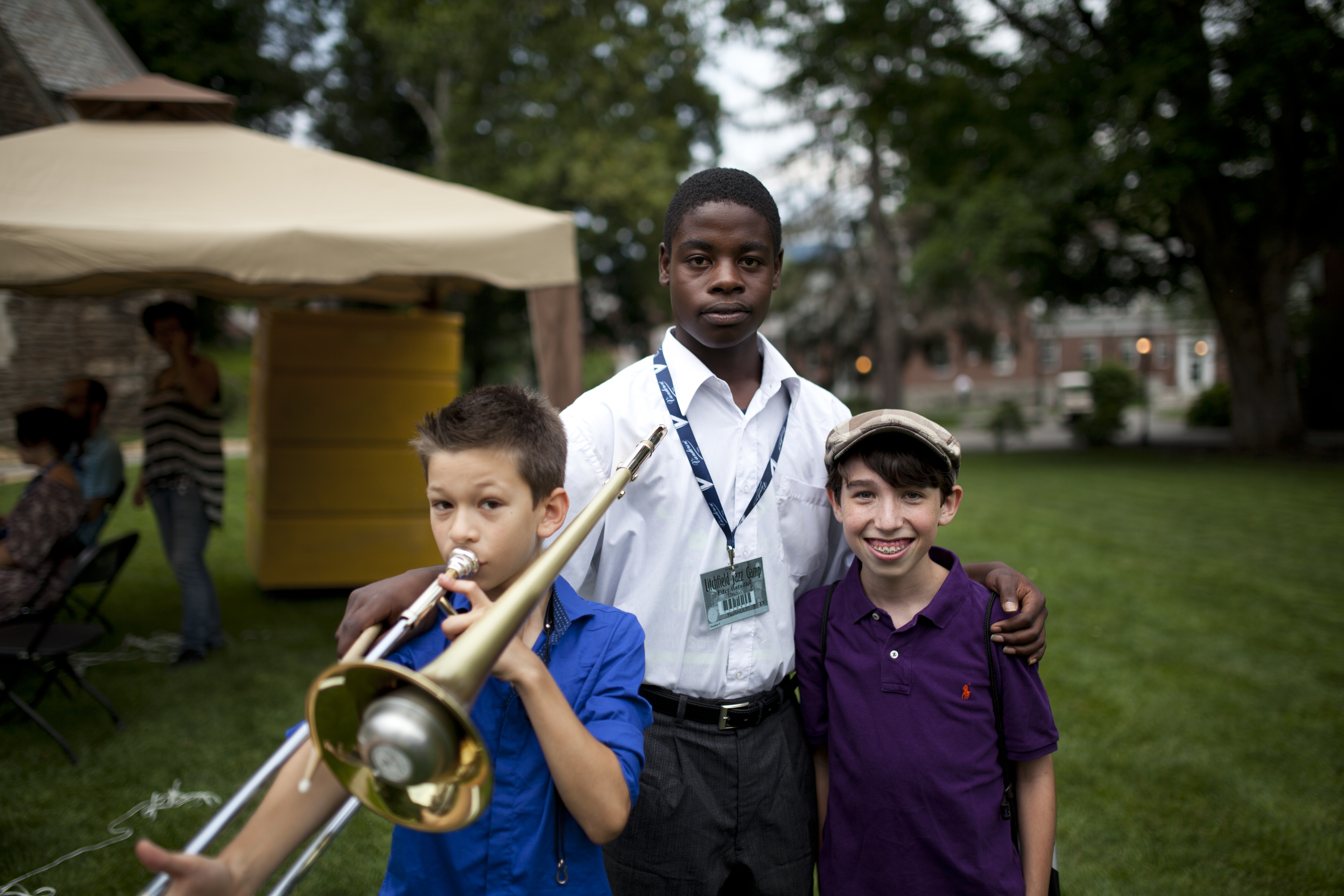 Translate:
English